Miracle Mile Closure & Consolidation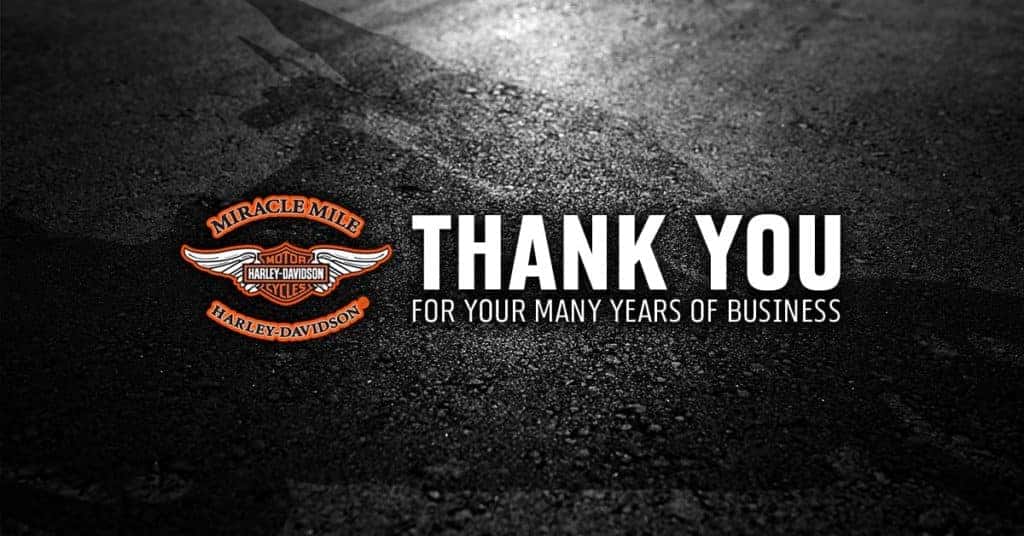 ---
---
Miracle Mile H-D Consolidation FAQs
What if I have a bike currently in service?
Miracle Mile H-D will be reaching out directly to all customers. We will be open for current service customers bike pickup during until Saturday 1/23. Anything not completed will be completed at NYC Harley-Davidson in Long Island City and available for pickup there.
What if I have a bike currently in winter storage?
We will continue to keep all winter storage bikes in storage and they will be available for pickup in the spring.
Are Gift Cards & Pre-Paid Maintenance still valid?
Miracle Mile H-D gift cards and Pre-Paid Maintenance programs will be honored at H-D of NYC in Long Island City, NY.
Where can we receive ongoing Service/Warranty work on H-D motorcycles?
NYC H-D 14 miles, Empire 16 miles, and Nassau County H-D 18 miles from Great Neck. Plus, there are other H-D dealerships in the greater NY area.
What part does NYC H-D play in the Miracle Mile H-D consolidation?
NYC H-D is assisting in collaboration with Harley-Davidson Motor Company to buy the inventory and assets of the dealership, including motorcycles, which will be available at NYC H-D. The main goal is to take care of the New York customer base for both the short term and for the next 100+ years. NYC H-D is under new ownership and will be expanding their staff and offerings.